Over 20 years ago, Ray Aizen started a small automotive recycling business out of the back of a pickup truck and a storage unit. Unbeknownst to him, this small business he called Maryland Core, Inc. would turn into one of the leading names in the automotive and scrap recycling industry in the Mid-Atlantic region. As with most new businesses, Maryland Core, Inc.'s future was unsure, but the dedication and hard work paid off when Ray Aizen moved his storage to a larger facility near Greektown in Baltimore, MD.
Maryland Core, Inc.'s Old Eastern Ave Location
Picture by Costar Group Inc
About 10 years later Maryland Core, Inc. relocated again to a much larger warehouse on N. Haven Street in the Baltimore Highlands area. With every move, came more efficieny and a larger stake in the automotive and scrap recycling industry. Years of employee devotion and careful business decisions culminated in Maryland Core, Inc.'s most recent move in 2007 to its current location at 6519 Quad Avenue, Baltimore, MD, just 2 miles east of the N. Haven location.
Nowadays, we can afford to offer some of the highest and most-competitive prices. We are the only catalytic converter buyer in Maryland that sells directly to the refinery, and we have our own catalytic converter cutting machine. Our prime location also allows us to arrange shipping around the country and the world. We have clients ranging from New York to Los Angeles, and even abroad in China and India.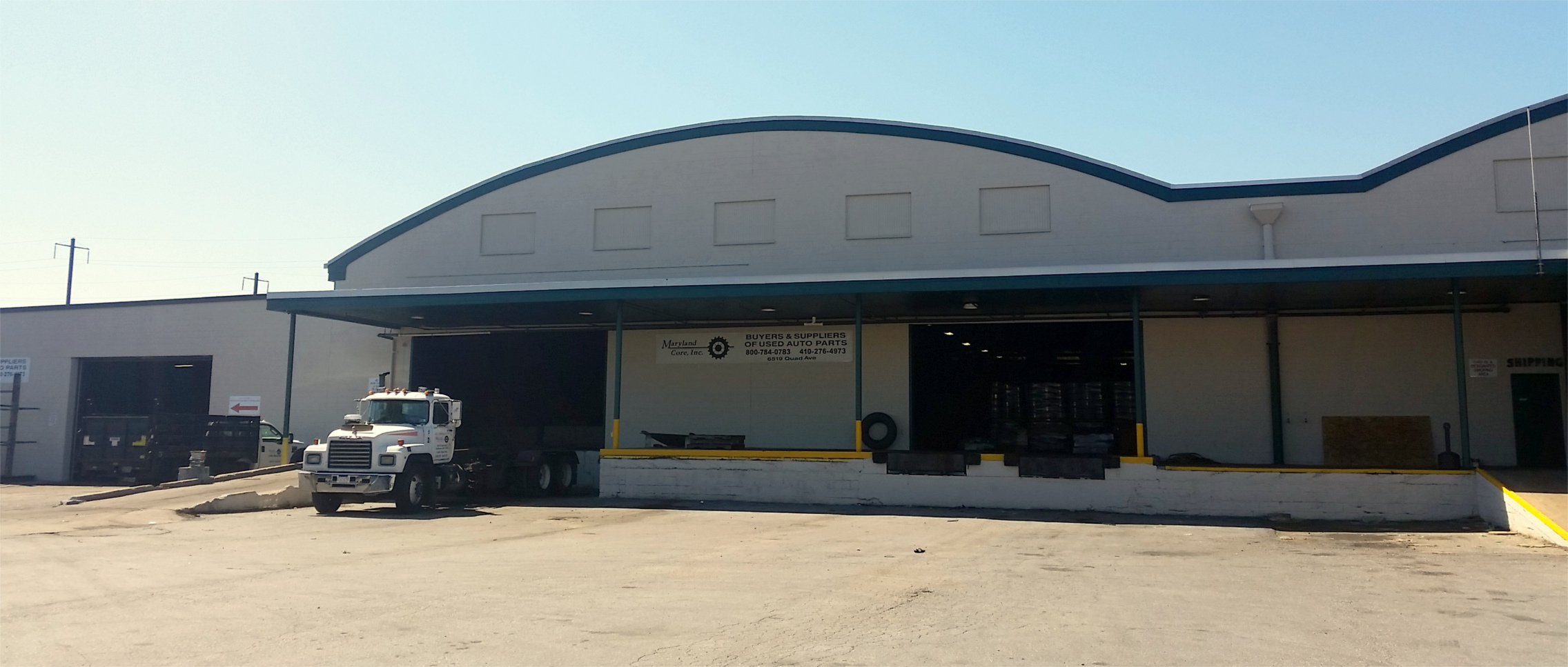 Maryland Core, Inc.'s Current Quad Ave Location